My remote Set up as a Shopify developer and Freelancer (Hardware + software)
Published Date: January 24, 2021
I've been working remotely since late 2018. I'll take you through each piece of hardware and software, and why I like it as a developer and freelancer.
Who I Am?
I'm Ilias Haddad, a full stack JS developer, and Shopify developer based in Kenitra, Morocco. I'm currently working as a remote freelancer with experience in Shopify development.
Hardware
Laptop
I've been using a MacBook Pro 2015 i7 3.1 GHz 512 GB as my main computer
Monitor
Monitors are arguably the most important pieces of hardware in a developer's setup. As a developer, I need to have an external monitor to have my application for live preview and I use my code editor on the MacBook screen.
I was using Dell P2719h for about 3 months and it's a good quality Monitor for developers.
Desk
I watched a lot of tech setups on YouTube and Instagram and I got impressed with LINNMON / ALEX desk from Ikea. With this desk, I have a number of drawest to store my accessories for easy access.
NAS server
I have 512 GB in my MacBook Pro and 128 GB in my iPhone. I need a NAS server to backup all this data in case of my MacBook Pro failed. I brought a home cloud server from WD and it's working great on iPhone but not with MacBook Pro with Big Sur.
Microphone
I used the Shure MV5 microphone for the untreated room and it's working great if you reduce the microphone gain.
WebCam
I used my iPhone as my webcam because the built-in webcam isn't looking good. I use Iriun to be able my iPhone as a webcam.
Software
Desktop Apps
Chrome Extensions
Web Tools
Mobile Apps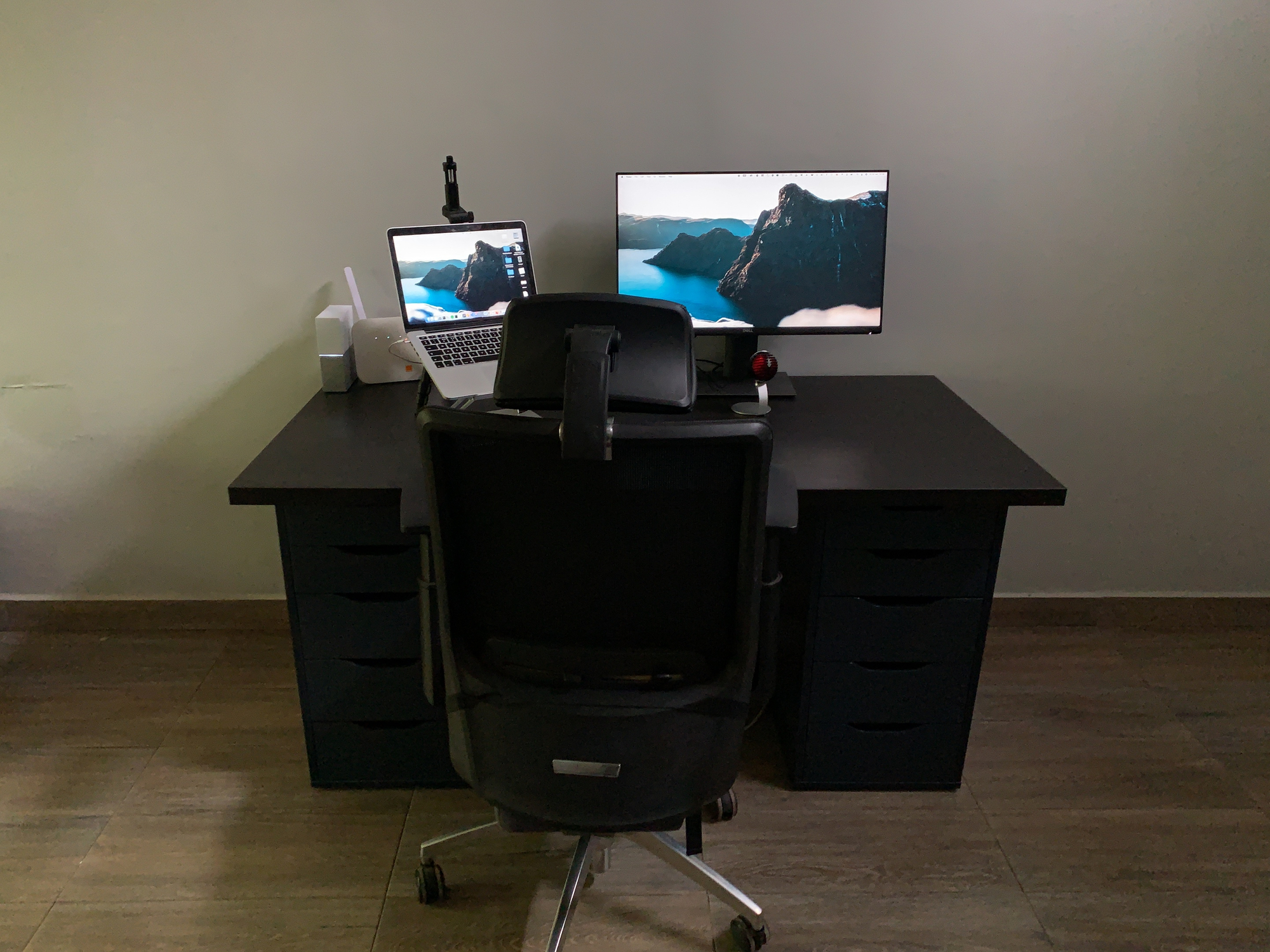 Related Posts
My 2023 Office Setup
June 24, 2023
Office setup is an essential component of my remote work routine.